Especially if you're planning a trip touring another country or rural area, a folding bike may be a benefit to you. Although these small bikes may not be suitable for long-distance cycling, they make it easier for amateur cyclists to travel from place to place and explore. To choose a folding bike, compare models to find one that's the right size for you and will meet your needs in terms of performance and foldability
1. Determine how often the bike will be folded and unfolded.
If you'll have to fold and unfold your bike frequently, you want the process to have as few steps as possible so you can complete the task with little delay.
Generally, the more compact a bike folds up, the more complicated the folding process will be.
Look for a bike that balances ease of folding with the size of the completely folded bike in a way that best suits your own needs.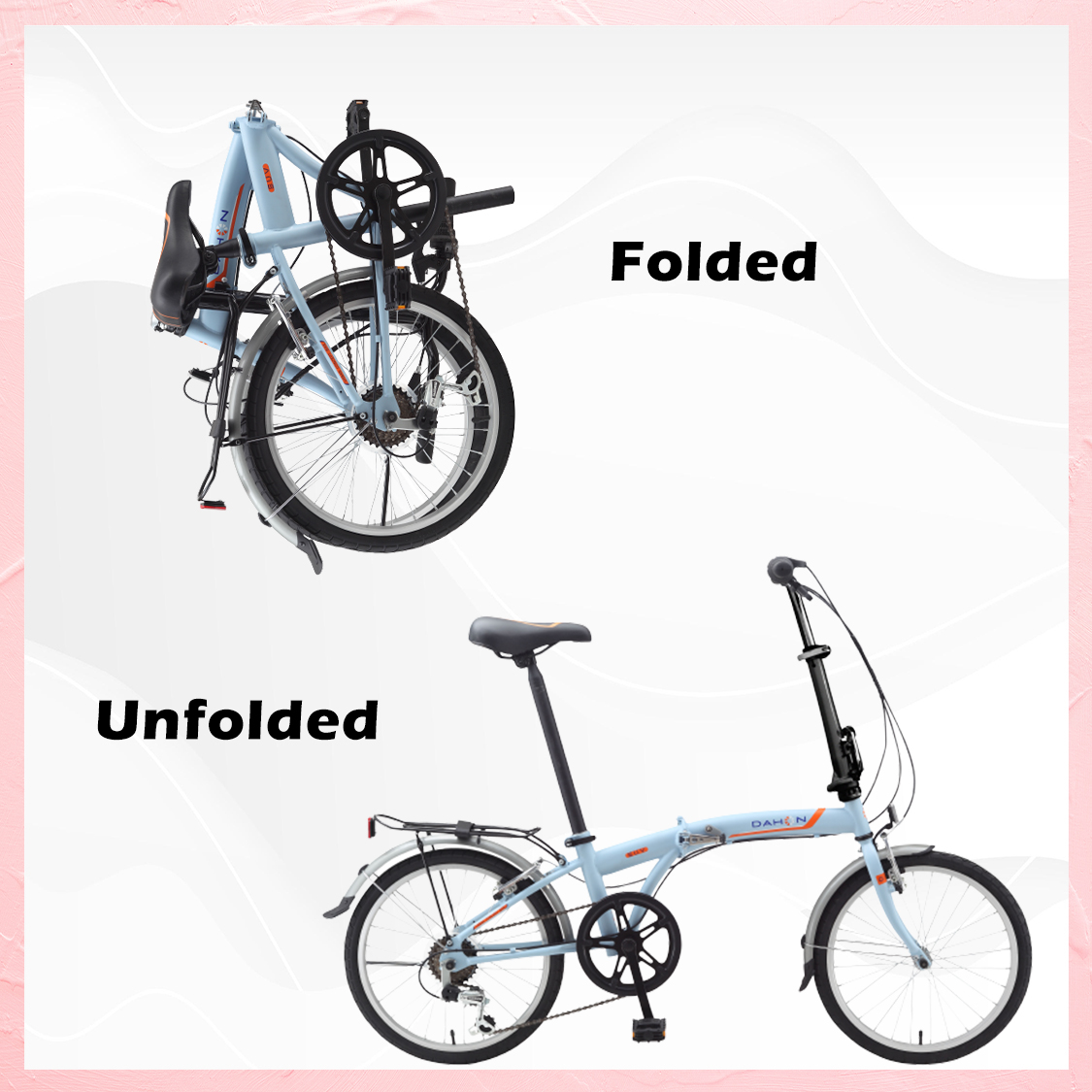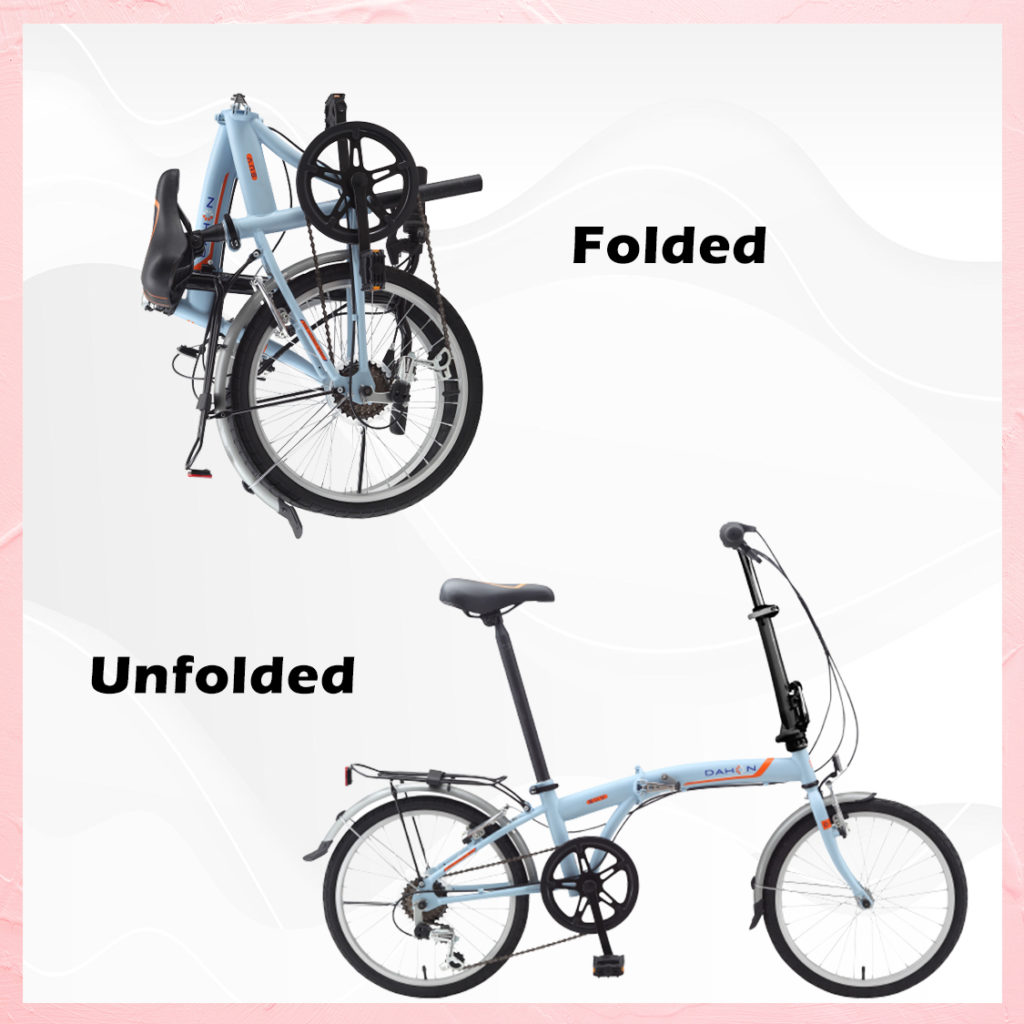 2. Measure the space you'll have to store your bike
While you may not know every place you might take your bike in the future, check the storage available for folding bikes with air carriers and public transportation.
Most airlines and other forms of transport have this information available on their websites. Check with carriers you plan to frequent, as well as those at any destinations you plan to visit.
When determining whether a given bike will fit in the space you have available, don't forget to take the thickness of any cover you'll use into account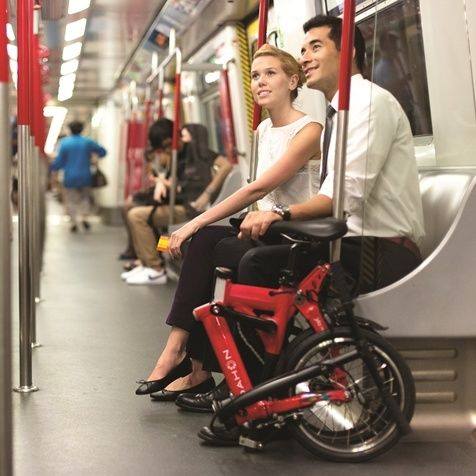 3. Practice folding and unfolding bikes
You don't want to choose a folding bike with a folding mechanism that takes too long, or is too complicated for you to fold the bike smoothly after a couple of tries.
How you're going to use the bike comes into play here. If you're an urban commuter who will be carrying your bike on public transportation a lot, you need a bike that can be folded and unfolded as quickly as possible.
If the steps of the folding process are complicated or confusing, you may want to try a similar bike in a different brand. Ask a knowledgeable associate at a bike shop about brands that specialize in ease of foldability.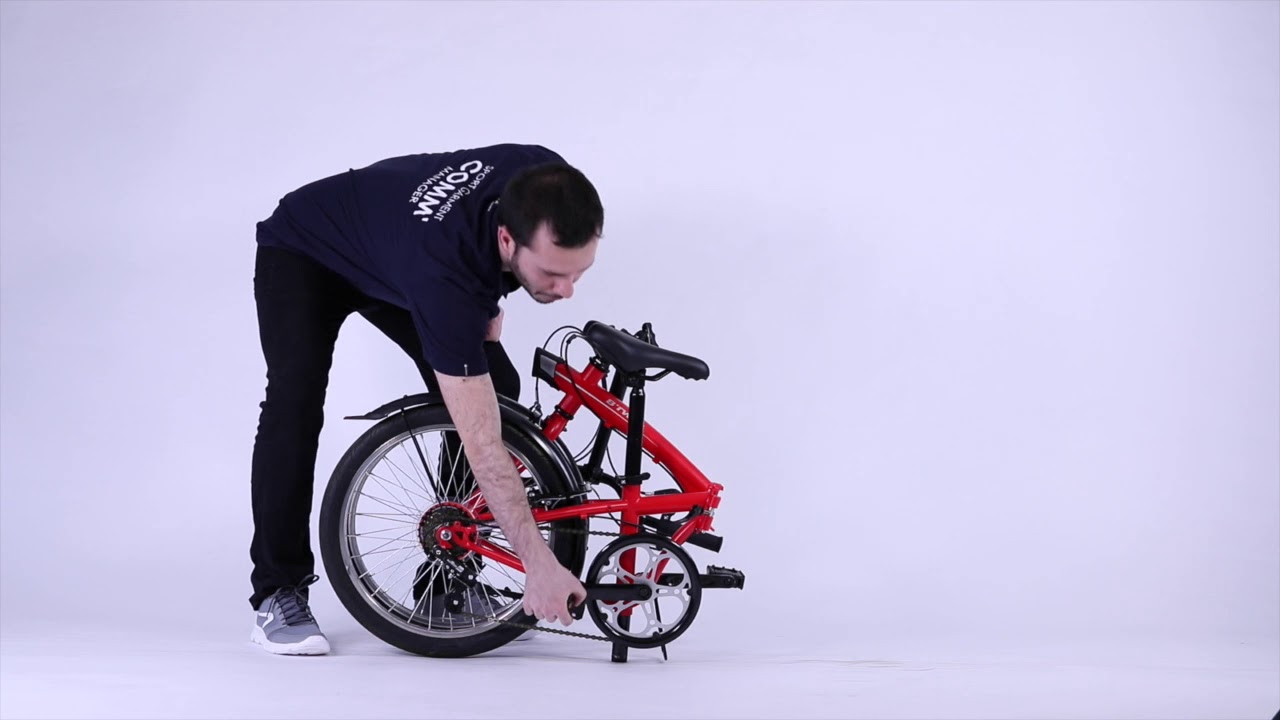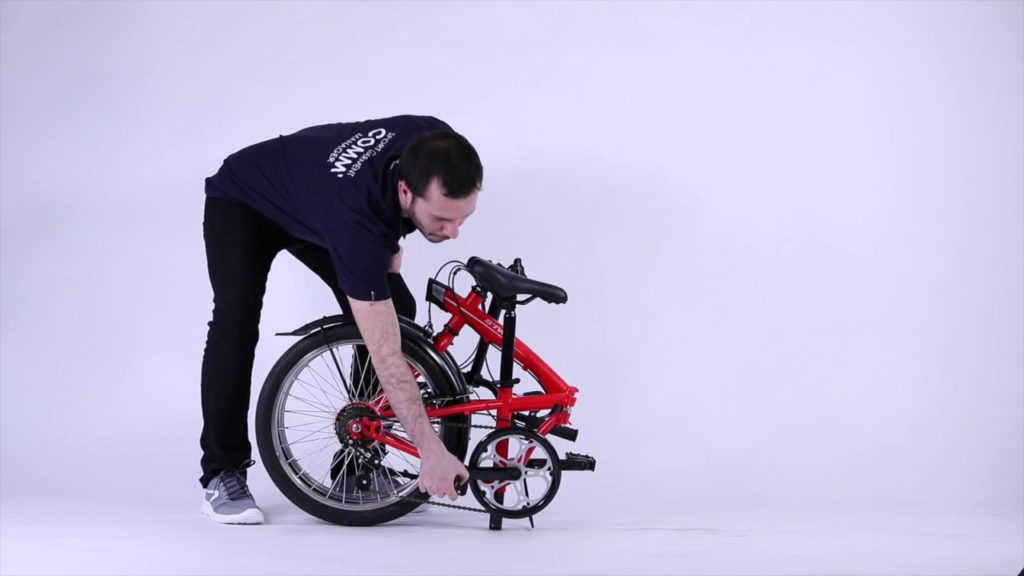 4. Choose the wheel size that matches your intended use
There are generally five different sizes of folding bike wheels. The size that will work best for you depends mainly on when and where you plan to ride your bike.
The larger the wheel size, the larger your bike will be when it's folded, since the bike cannot fold up any smaller than the wheels. If you plan to use public transportation frequently, you probably want a smaller wheel.
Smaller wheels are more difficult to maneuver on uneven surfaces and trails. If you plan on going through longer bike rides through the countryside, you may want to go with larger wheels.
5. Adapt your bike for a comfortable riding position
If you have difficulty finding a bike of the right frame size, you may be able to adjust the bar ends or use a different seat. This can help you find a good riding position, especially on longer rides.
Speak to someone in a bicycle repair or specialty shop to assess your options. You may have to experiment with adaptations to find the best fit.