Last year, FOX presented their latest 36 and 38 forks. Now, they're following up with the revised FOX 34 and – its lighter brother – 34 Step-Cast forks. They've been updated with already proven technology and some exciting new features. Both forks will exclusively be compatible with 29″ wheels and Boost hubs. The FOX 34 offers 120–140 mm travel and is available with a choice of three dampers: FIT4, GRIP2 and GRIP. The FOX 34 offers clearance for up to 2.6″ tires and is compatible with 180–230 mm brake rotors. The lightest version of the FOX 34 weighs 1698 grams, making it around 200 grams heavier than the FOX 34 Step-Cast, which is available with 100–120 mm travel. The Step-Cast is intended more for cross-country and light trail bikes, accommodating a maximum tire width of 2.4″ and 180 mm rotors. We are hard at work reviewing the FOX 34 GRIP2 fork and will give you our first ride impressions soon.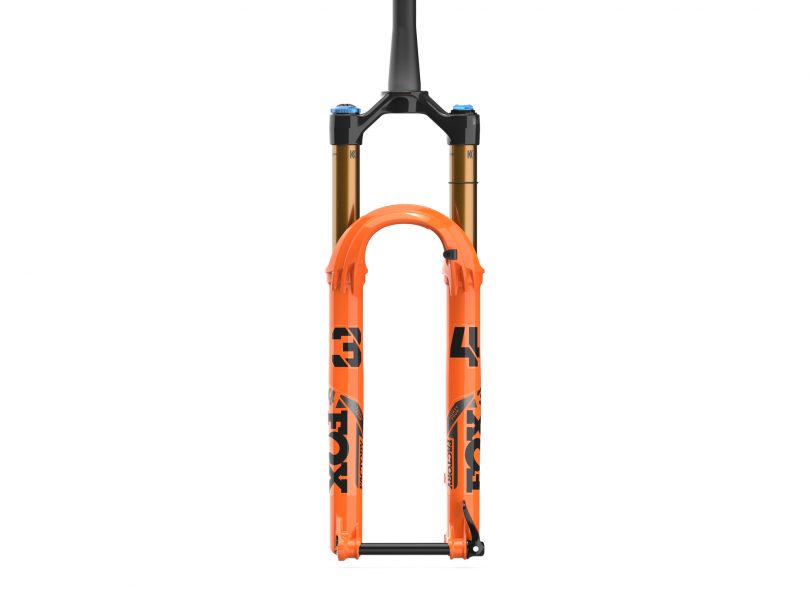 2022 FOX 34 GRIP2 Factory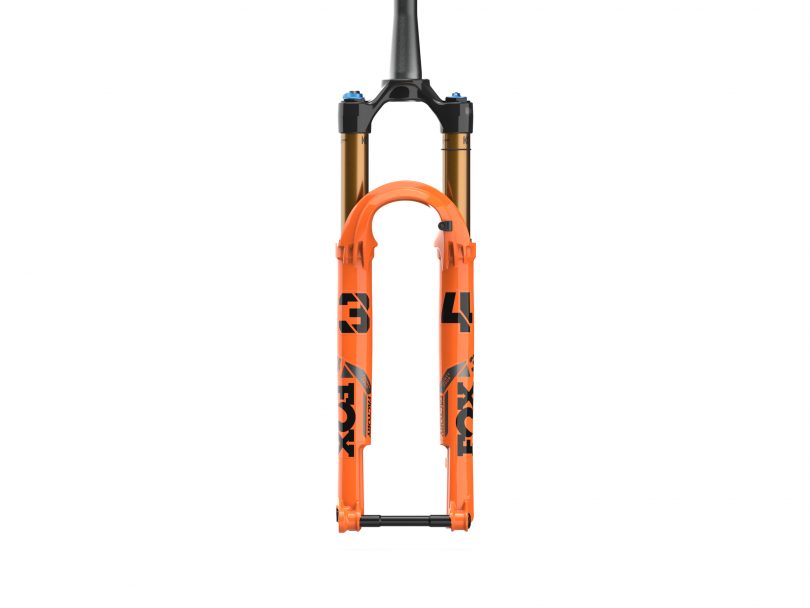 2022 FOX 34 Step-Cast Factory
What's new about the FOX 34 fork for 2022?
The 2022 FOX 34 features revamped lowers and, as the name suggests, is based on 34 mm stanchions. The new fork crown and revised arch are intended to ensure optimised stiffness while reducing weight. Thanks to larger channels inside the lower legs, more oil should reach the bushings and dust wipers, keeping them well-lubed and friction-free. An enlarged negative air chamber promises better mid-stroke support, and the models of the FOX 34 Step-Cast range now also allow you to instal volume spacers. This should enable a firmer setup, keeping the fork higher in its travel.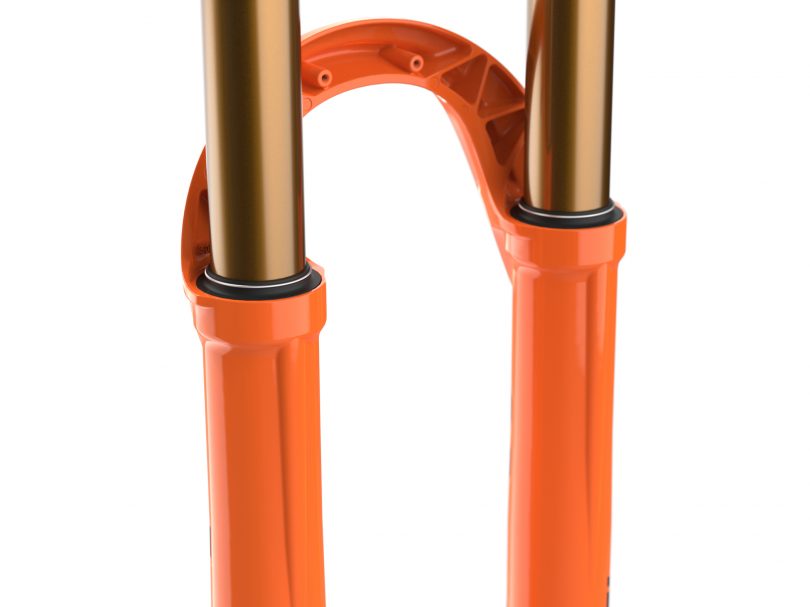 The revised lower leg arch is claimed to be stiffer.
Both quick-release and Kabolt thru-axles are available. However, they don't feature the additional pinch-bolt as the 36 and 38 models.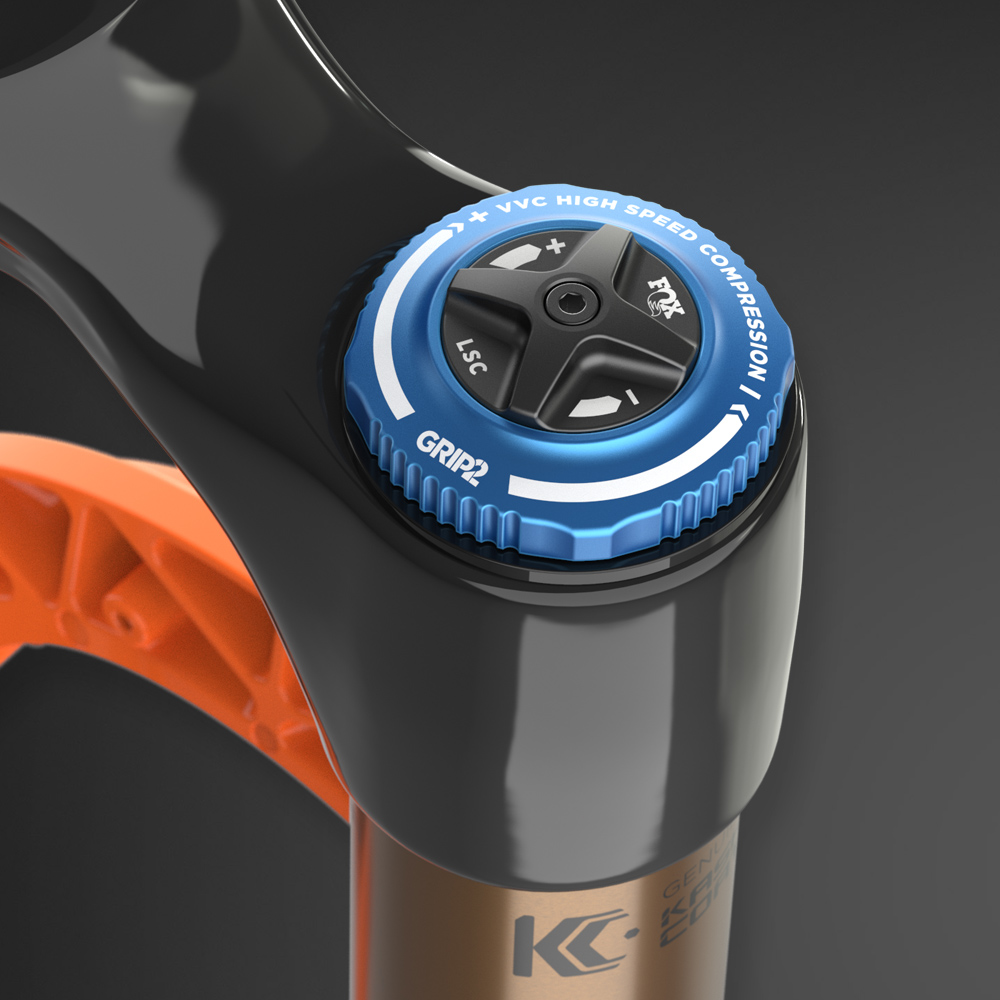 GRIP2 damper is the benchmark for unparalleled ride quality and ultra-precise adjustability. GRIP2 includes our patented Variable Valve Control (VVC) technology which allows for external fine-tuning of suspension performance. GRIP2 achieves with the twist of a knob what typically requires the time consuming and complicated task of completely disassembling and reassembling the fork.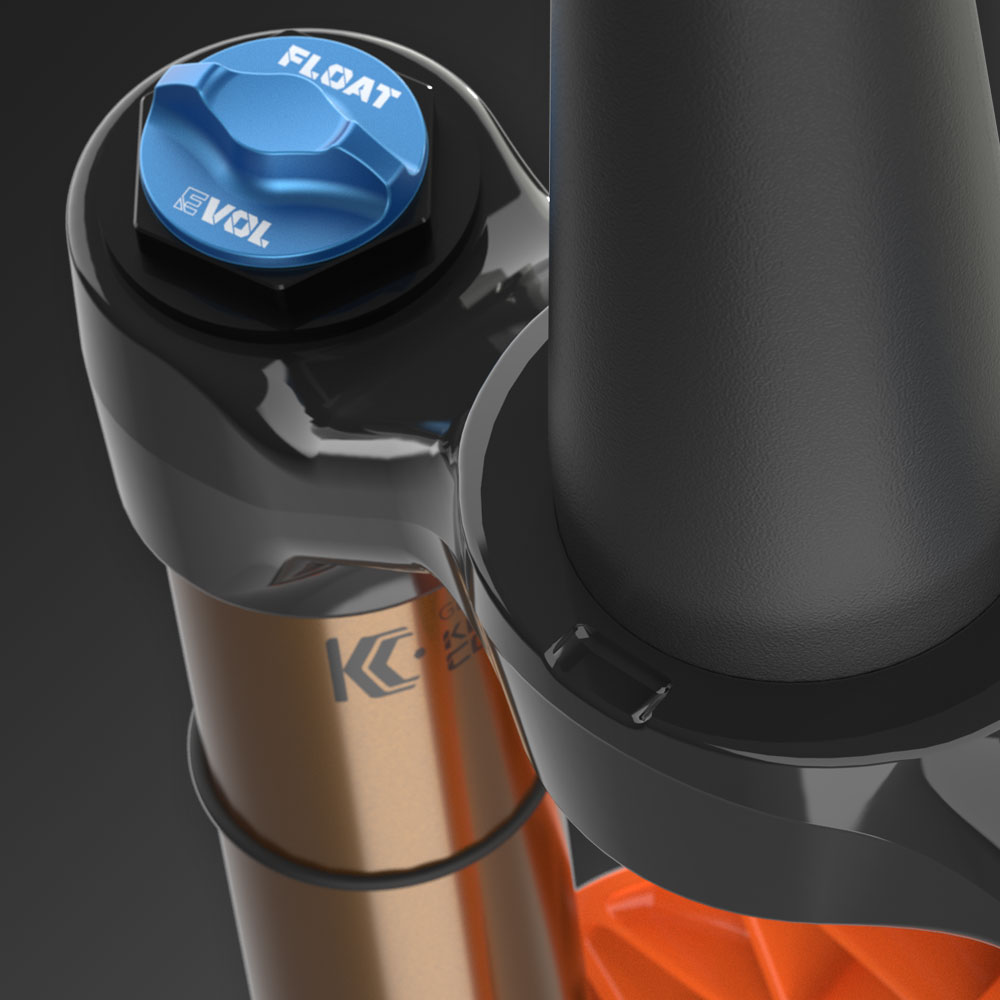 Returning with the same legendary suppleness and longevity, the EVOL air spring in 34's now has an enlarged negative air spring to assist with mid-stroke support.