Kids love riding bikes and because of the freedom it brings, allowing them to roam, discover, and appreciate the environment around them.
But bikes are also an important social tool for kids. No childhood memory is complete without recalling how you rode around with friends and experienced the local landscape on your bike.
This guide will help you choose the best kids bike for your child. We'll explain how kids bikes are sized and explain how modern children's bikes are designed to offer the safest platform possible for learning.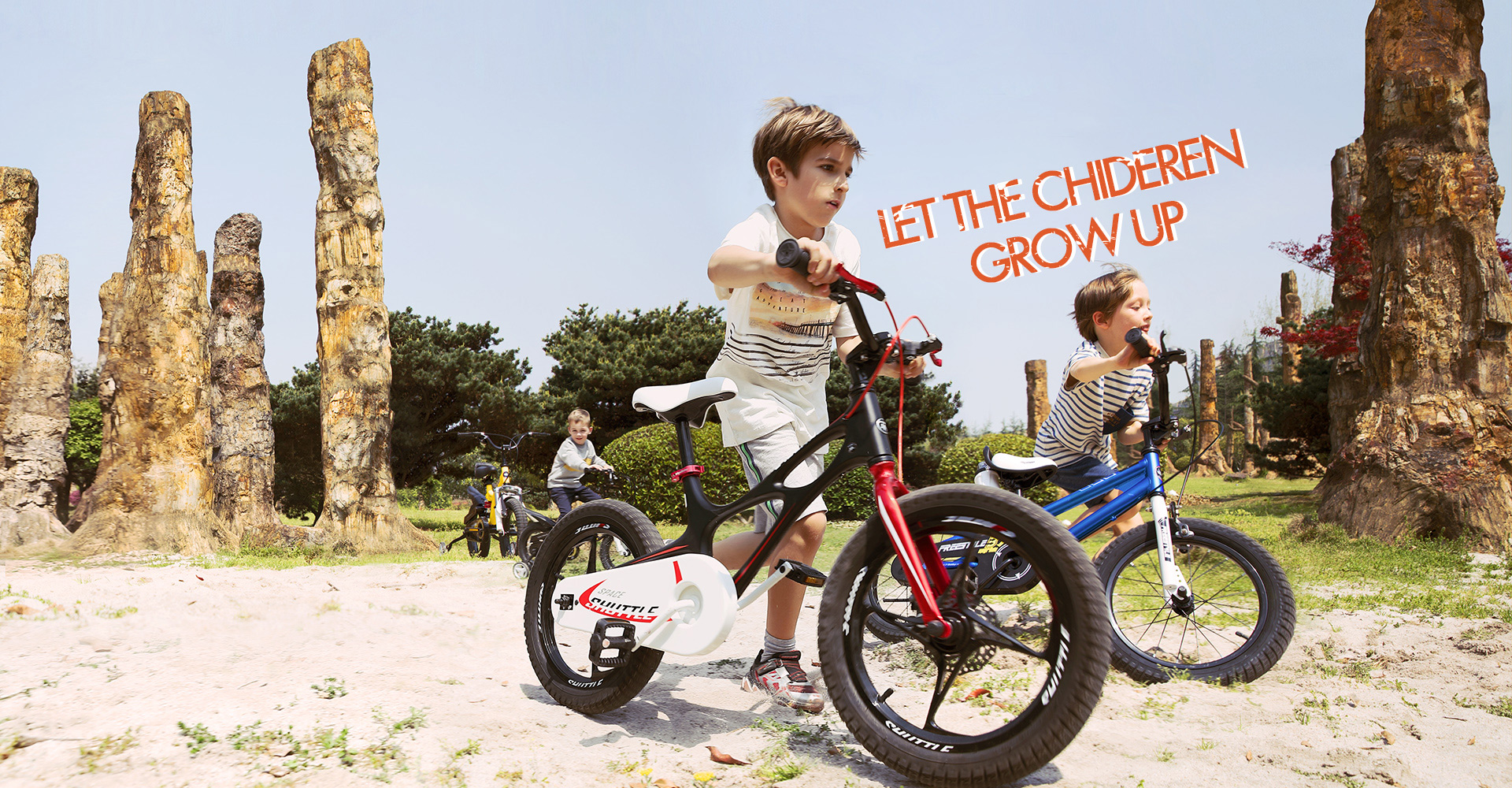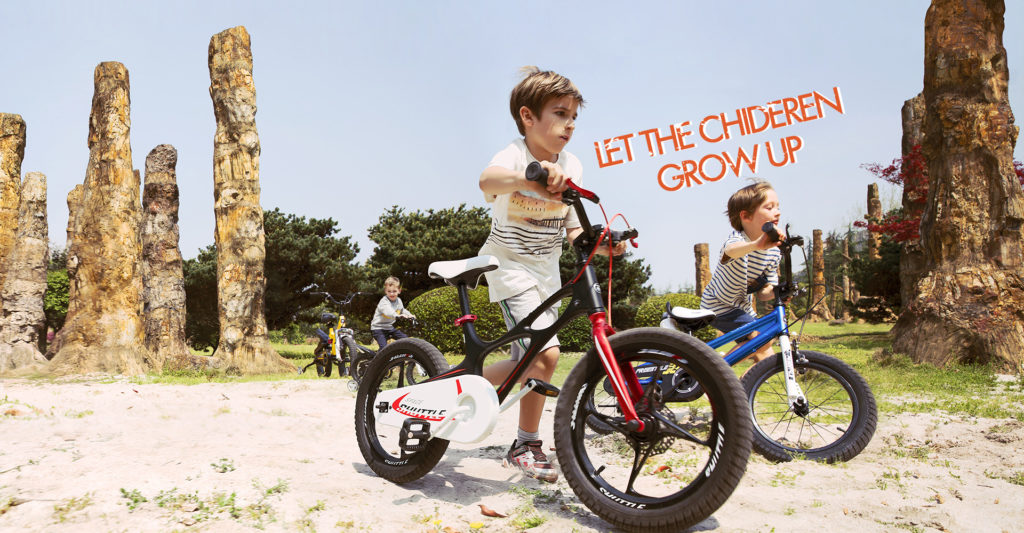 What size bike do you need for your child?
Unlike adult bikes, where frame size is determined by seat tube length, kid's bikes are instead sized on wheel diameter.
The below kids bike sizing chart should let you know what size wheels you are looking for.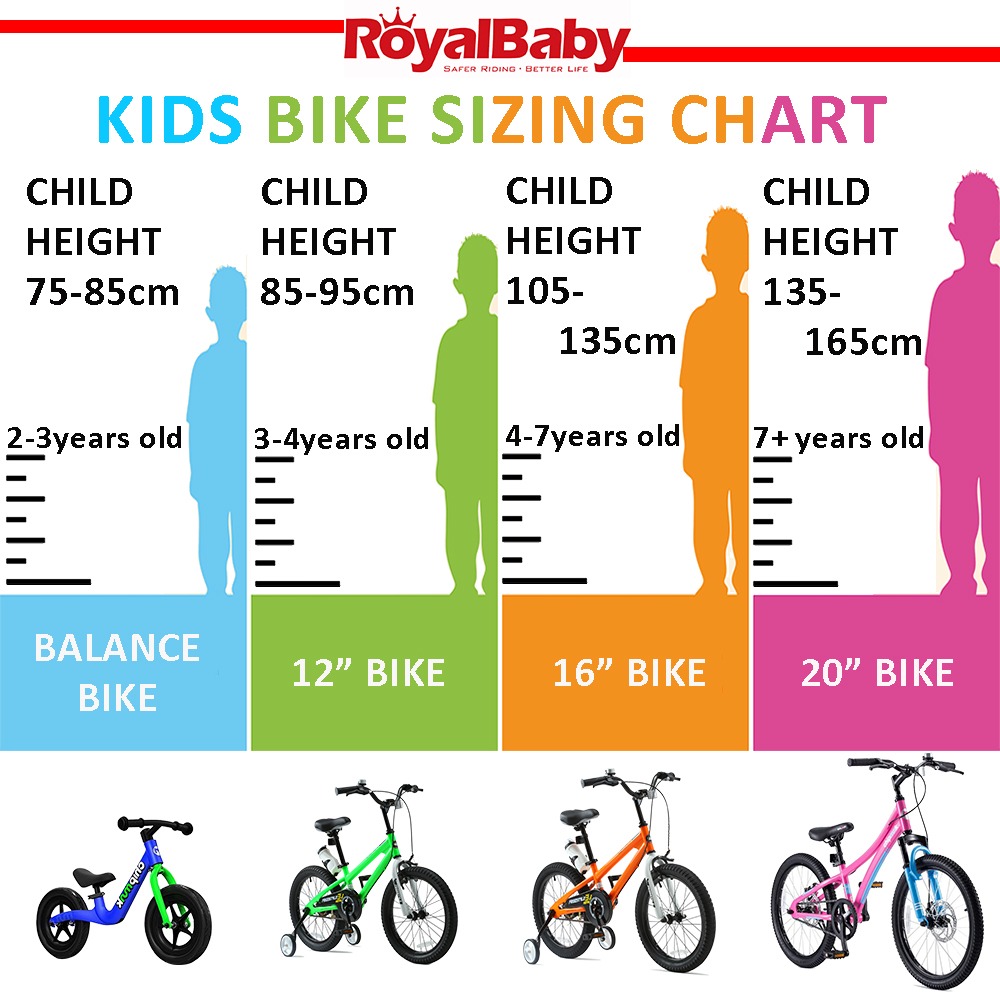 Suitable for 2-3 years of age: Balance bikes
A balance bike is propelled and stopped by your child's feet, rather than a drivetrain (with pedals and chain). Riding a balance bike will teach your child the core fundamentals of balance, coordination and steering control.
Balance bikes can also help your child skip the stabiliser stage of learning to ride a bike by instilling fundamentals of balance.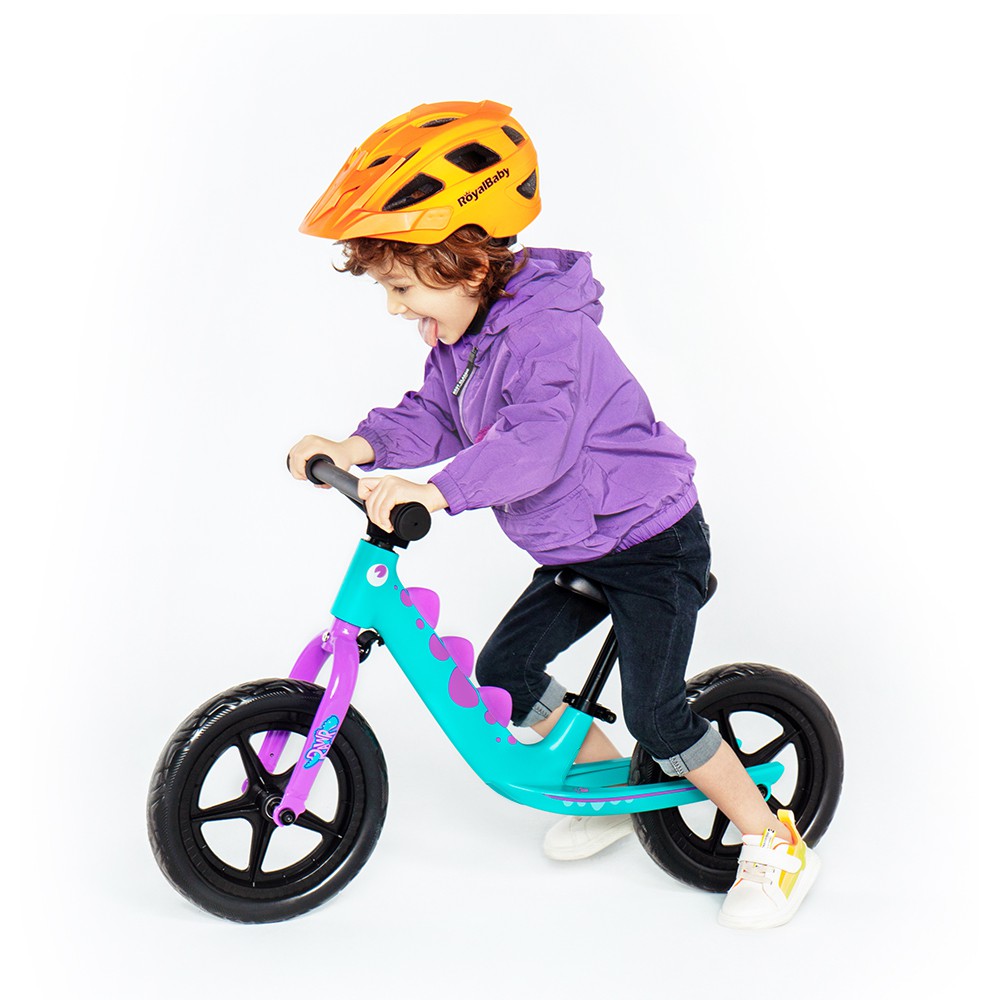 Suitable for 3-4 years of age: 12-inch wheels
This age category sees your child transitioning from a balance 'play' bike to a bike with 12-inch wheels, pedals, brakes and a single-speed drivetrain.
One of the key design factors for this age range is ensuring that the bike is both durable and lightweight as it needs to withstand the exuberance of 3-4 year olds.
To cater to the smaller grip of younger riders, Wiggle includes custom-designed handlebars with many of its kids' bikes, allowing it to fit smaller 19mm grips. There are also options with shorter reach brake levers too, which results in more control and confidence.
These bikes all come with flat pedals to ensure your child is well supported.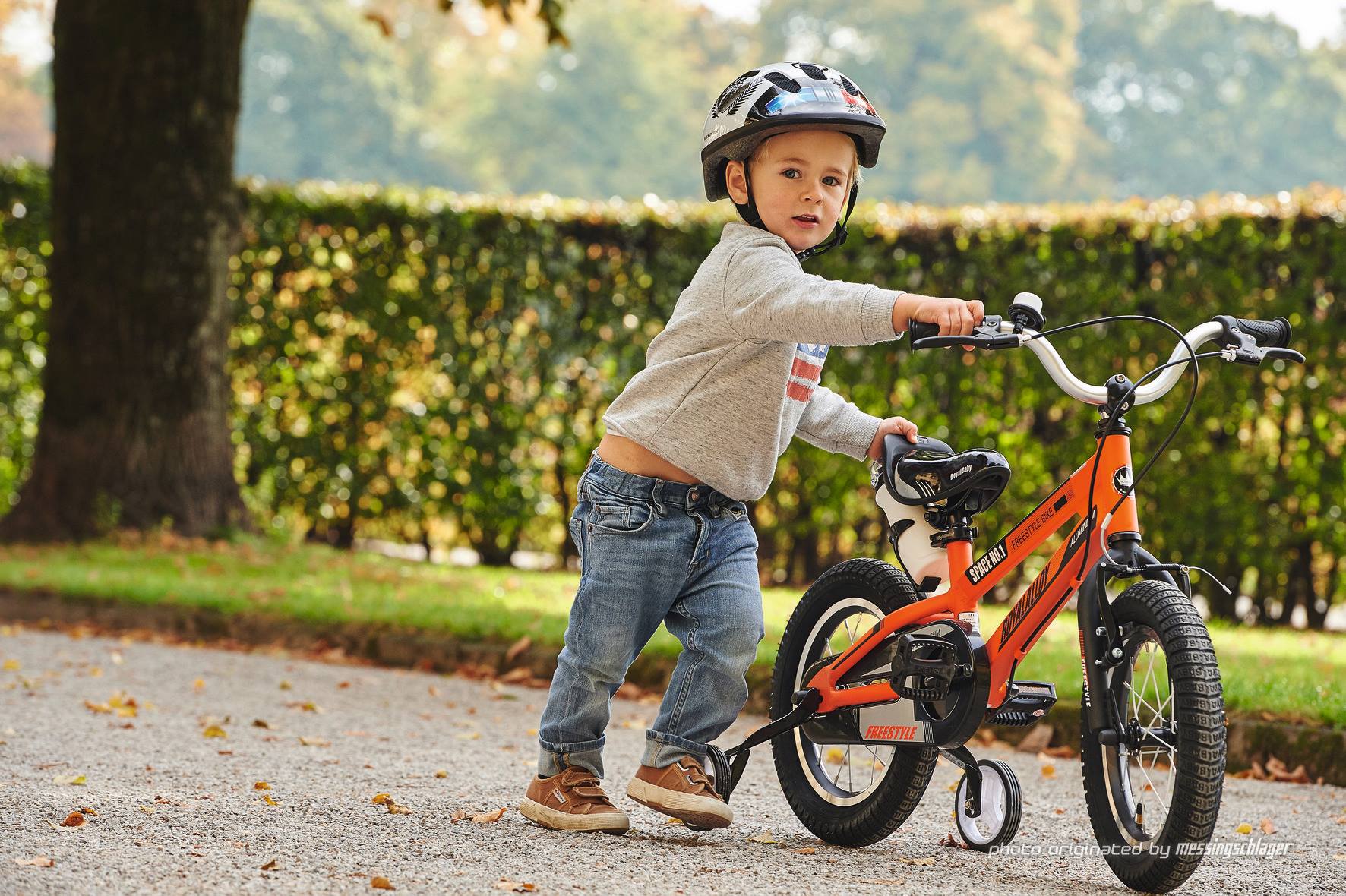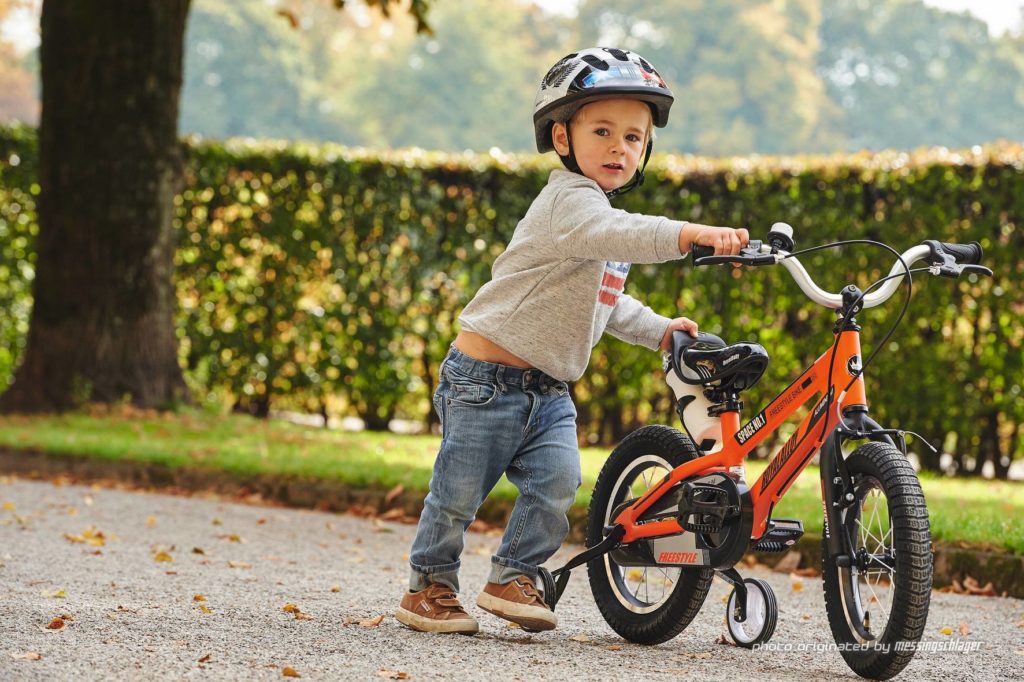 Suitable for 4-7 years of age: 16-inch wheels
As the child grows, so does the bike. The next size up are kids' bikes with 16 inch wheels.
Much like 16 inch wheeled bikes, one of the key design factors for these bikes is that they are both durable and lightweight – 4 to 7 year olds can push out some power.
16-inch wheel bikes usually have aluminium or steel frames, v-brakes, and a single speed drivetrain. Some higher-end models may feature disc brakes to provide additional stopping power.
These bikes are designed with a low standover height. This means that in the event of a crash or a dismount, there is less chance of your child being tangled up in the bike.
Chain retention devices are often fitted to 16 inch wheeled kids' mountain bikes, minimising the chance of dropping the chain off the chainring when your child inevitably explores off-road.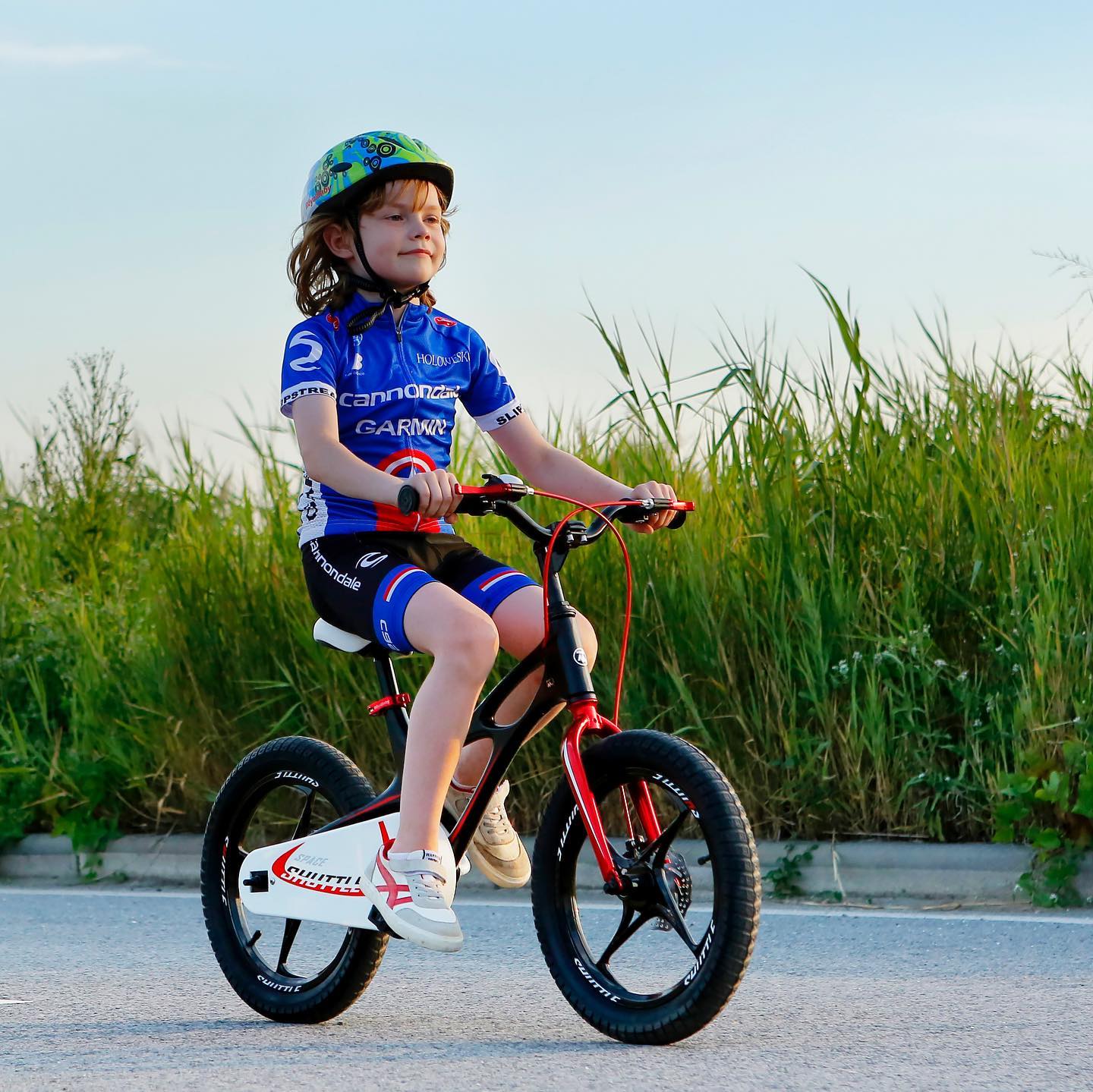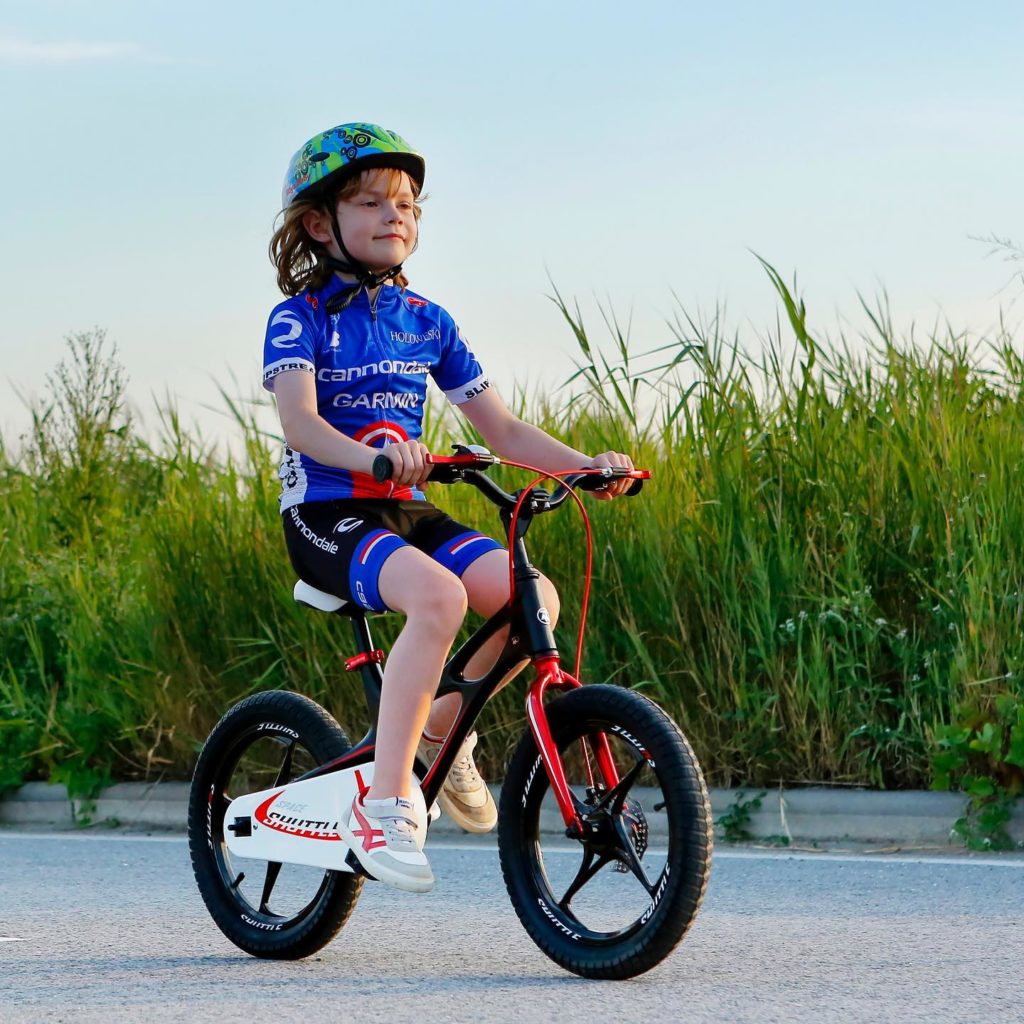 Suitable for 7 years of age above: 20-inch wheels
20 inch wheel kids' bikes signify a coming of age for your child; they are now taking their first tentative steps into the world of serious bikes.
In effect, most of the bikes in this category are 'junior mountain bikes' – 20-inch wheel mountain bikes are ideal for all-terrain adventures. They are robust, lightweight, and have a wide range of gears to ensure your child is riding comfortably and safely at all times.
Braking on these bikes comes from v-brakes or disc brakes, with the latter providing more stopping power but being more costly. Flat pedals are fitted to all these kids' bikes and the ones on 20-inch child bikes have a larger profile to accommodate larger feet.