The MAXXIS Shorty is well-known as a mid-spike tire for winter slop and dusty conditions, bridging the gap between the mud-specific Wetscream race tire and the MAXXIS ASSEGAI. The first version of the Shorty was released in 2014 and after more than six years of service, it is to be replaced by a second generation. The MAXXIS Shorty Gen 2, which has been developed together with successful downhill and enduro riders, receives a new tread pattern, slimmer casing and added sipes in the tread for better braking and cornering traction, lower weight and improved mud-shedding abilities.
What updates has the second generation MAXXIS Shorty received?
The updated MAXXIS Shorty Gen 2 splits the large centre lug of the original tire into two separate ones. The more reinforced shoulder lugs are now siped, promising improved braking and cornering traction. In addition, small ridges on the casing are intended to improve the tire's mud-clearing abilities. Unlike the original Shorty which was available in three widths between 2.3″ and 2.5″, MAXXIS offer the updated version in only a 2.4″ width.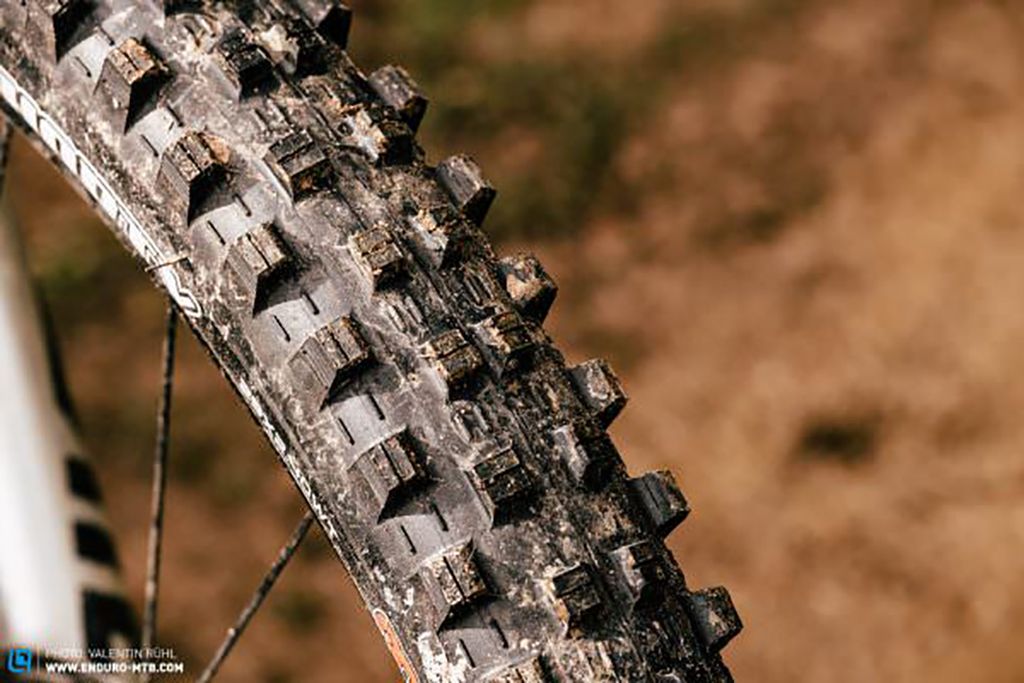 The tread pattern of the MAXXIS Shorty Gen 2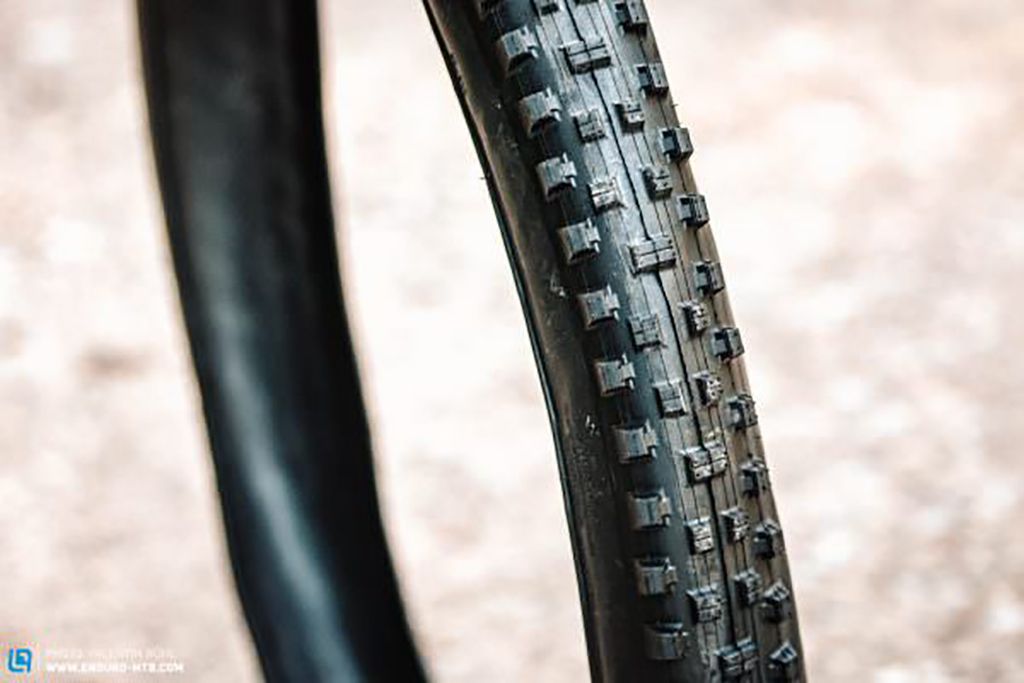 The tread pattern of the original MAXXIS Shorty
Our first impression of the new MAXXIS Shorty 3C MaxxTerra EXO
When the ground gets soft, the MAXXIS Shorty Gen 2 remains a great choice. During our testing of the new MAXXIS Shorty, which we had in the harder 3C MaxxTerra compound and thin EXO casing, we immediately noticed its good mud-clearing abilities. As a result, it is able to offer consistent traction in wet and muddy conditions. The new Shorty capably cuts its way through off-camber sections and puddles and even maintains good traction on wet roots. However, as the surface gets rockier or harder, the pronounced shoulder lugs tend to fold despite their reinforcement, resulting in vague handling. We swapped out the MAXXIS Minion DHF 2.5″ we had fitted previously for the Shorty and alongside the increase in rolling noise we also noticed some increased rolling resistance. However, on the front wheel this doesn't rob you of too much energy and in wintery conditions, rewards you with more fun on the trails. For trail and enduro use, we'd ideally combine the Shorty with a High Roller II or DHR II at the rear. However, if you're looking for other combinations or alternatives, you can find out everything you need to know in our big tire group test.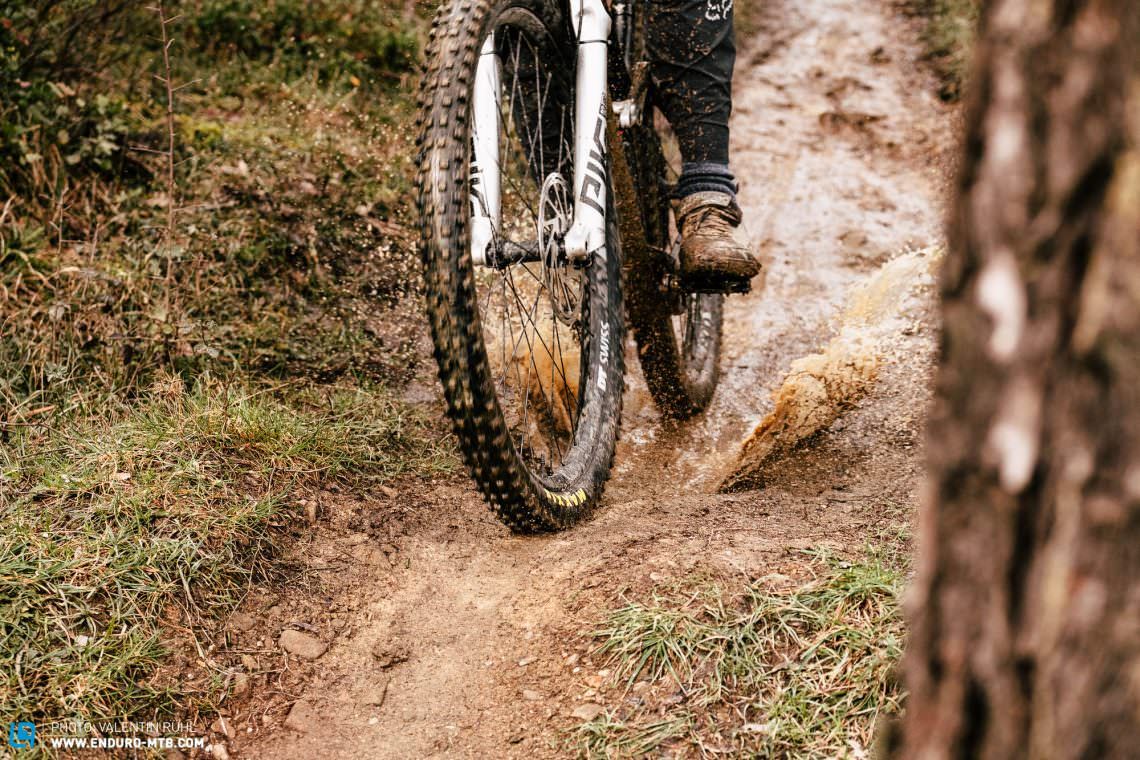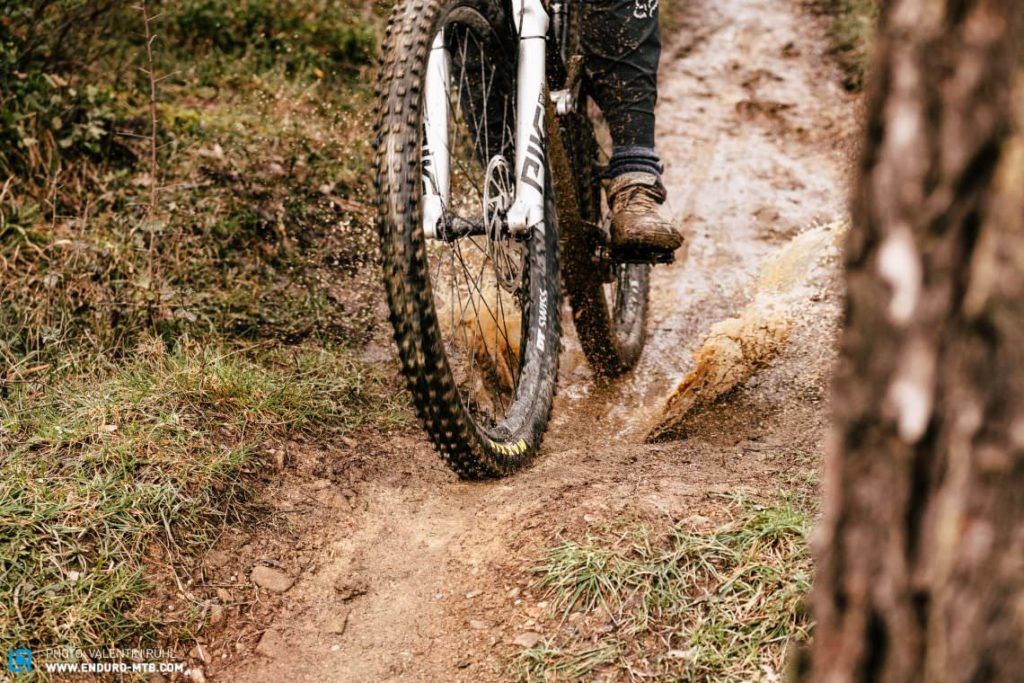 The MAXXIS Shorty Gen 2 models
MAXXIS offer the Shorty in three different casings to cover trail, enduro and downhill use. Unfortunately, the choice of compound is more limited, with the MAXXIS EXO casing limited to MaxxTerra rubber, while the Doubledown and Downhill versions are only available in MaxxGrip. All versions are available as both 27.5″ and 29″ tires.